Please consider donating to the Butte Parks and Trails Foundation
All contributions will be gratefully acknowledged and are tax deductible.
Donate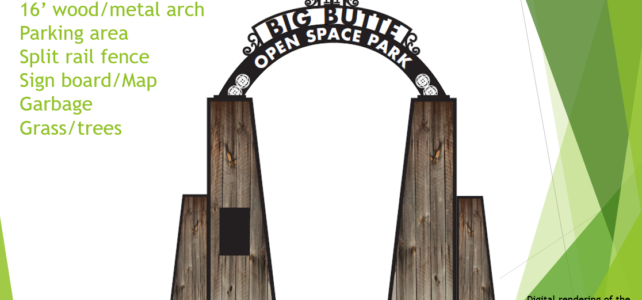 The Friends of Stodden Park (FOSP), in coordination with Montana Technological (Montana Tech) and Butte Silver Bow Parks and Recreation, propose to establish formal trailhead access point to the Big Butte Open Space trail system.
Read more
Words of Information and Support
The total estimated budget for the Montana Tech/Big Butte Trailhead project is $44,895, which includes $40,395 for the cost of construction materials, and supplies and $4,500 of in-kind match form Friends of Stodden Park.
It is my pleasure to write a letter of support for the design and development of the proposed project of creating a trailhead and arch originating on the Montana Tech Campus that accesses the Big Butte Trail System...
J.P. Gallagher
Director, Butte Parks and Recreation